Opening Reception
Friday July 1 from 6-8 pm
Light Refreshments will be served
Please stop by during the opening reception to see flowers and nature paintings by Kathi Kuchler. She has  painted  these over the past 10 years since she received her Botanical Watercolor and Illustration Certificate. The art work displayed is both watercolors and oils. The exhibit  will be on display for the month of July during regular Gallery 200 hours (Thur and Fri 2-6, Sat 10-4).
Artist Statement
I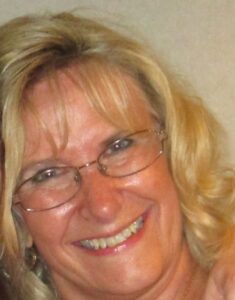 began painting at the age of 14 in oils and then turned to watercolors because I love the fact that I can take my small round paint palette wherever I go.  I received my certification in 2015 as a Botanical Watercolorist and Illustrator through the Morton Arboretum, Lisle IL.  It was in my classes at the Arboretum that I started drawing with pen and ink and colored pencils.  I also started working in water soluble oils and love enlarging flowers on large canvasses. I also make jewelry by inserting miniature prints of my paintings into cabochon pendants, embellishing and adding vintage-like charms.  I have also discovered that I love making upcycling silk scarves with Wool Felting.
Certification:  Botanical Watercolor and Illustrator, Morton Arboretum, Lisle, IL
Businesses:  Kathi Kuchler – Artist (self-employed), Batavia, IL https://www.facebook.com/Kathi-Kuchler-Artist-276076655856717/
Regular Art Shows and Displays:  Gallery 200 (West Chicago), Natures Artist Guild shows, DuPage Art League, Norris Cultural Arts Ctr., St, Charles Arts Council, Fine Line Art Center and Gallery; Batavia Public Library, Greater Geneva Studio Tour, West Chicago Public Library, Water Street Studio, and the Fermilab Employees' Art Show.